Photos
photos 2006 : week 4
« Week 3 | Photos 2006 | Week 5 »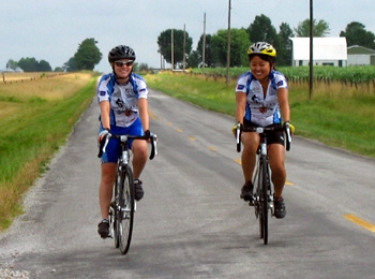 Lauren (Spangler) and Fumi on their way to Garden City, MO.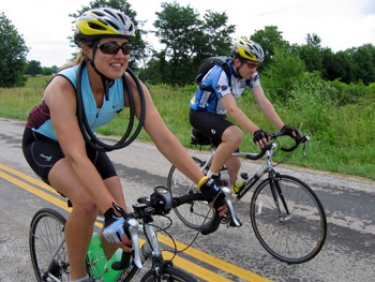 Nice riding bling, Erin.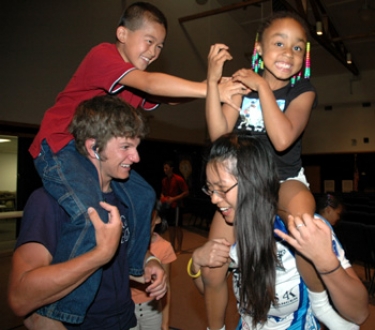 Playing with the pastor's kids at the Garden City First Baptist Church.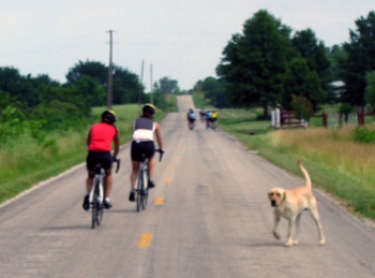 4K'ers often get chased by dogs...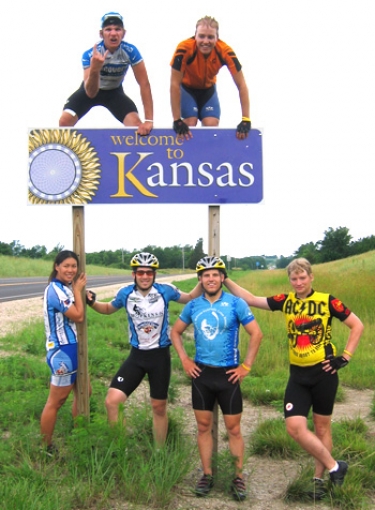 Into Kansas!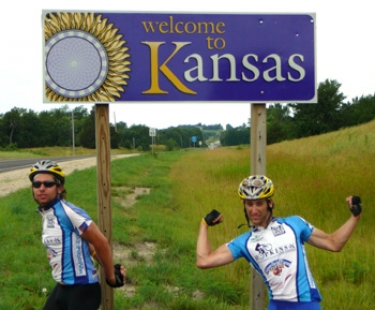 Team Muscle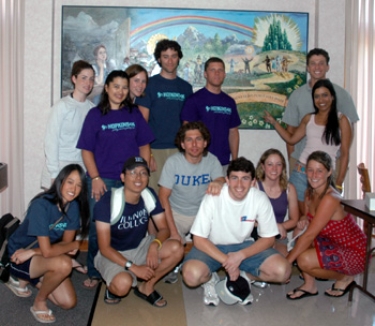 Visiting the Kansas City Hope Lodge. There's no place like home.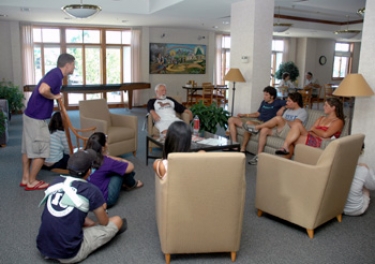 Listening to the stories of Bill "OB" O'Brian, one of the residents.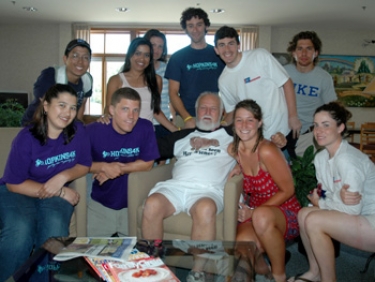 A group picture with OB. He reminded us to always look at the green of the grass--never at the roots.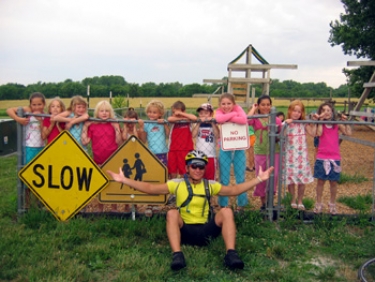 The morning we left Paola for Topeka, the kids at the daycare center crowded around to wave goodbye to us.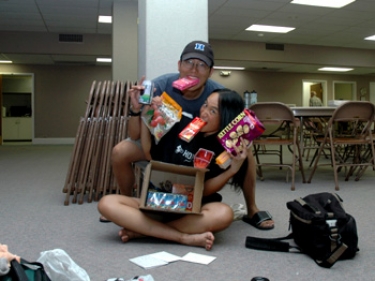 We got more love at our second Topeka mail drop. Thanks Gene, Jon, and Janet!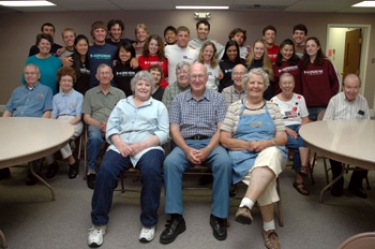 With the members of the church we stayed at in Topeka.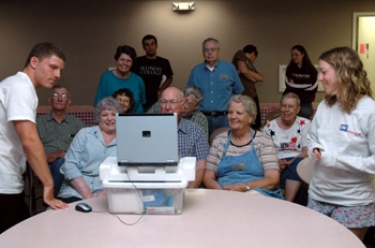 Dave giving the cancer presentation.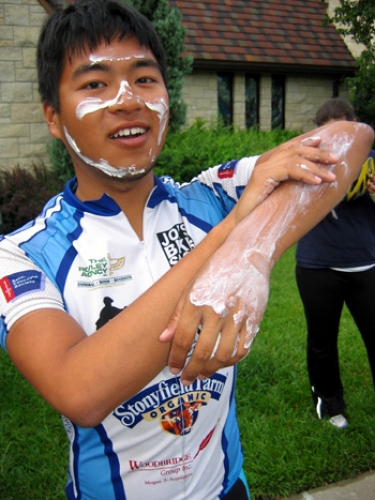 Even if the sun's not out, you still have to wear sunscreen.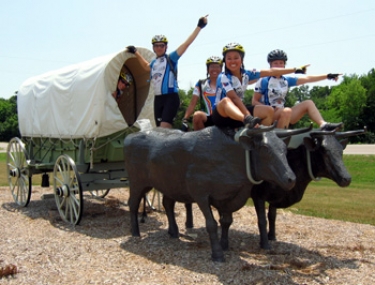 TO THE WEST!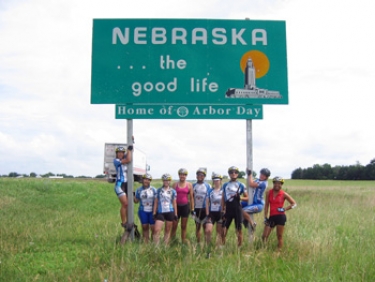 Finally, the good life.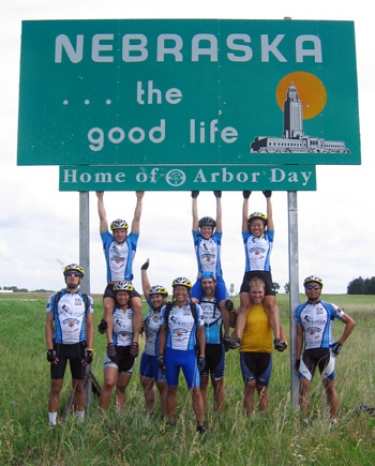 Lauren (Jia) can lift up Dave. What a man. ;)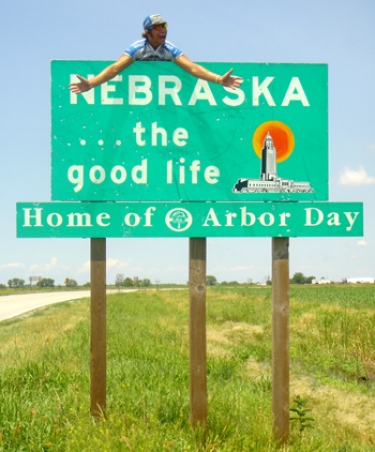 Derick and James got a different sign... because they got lost.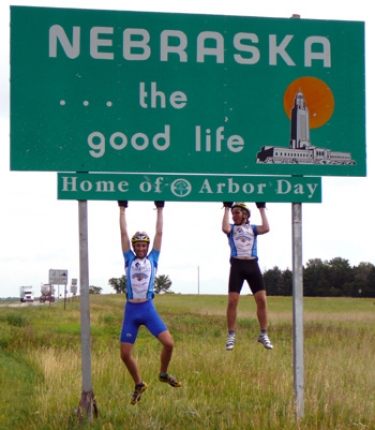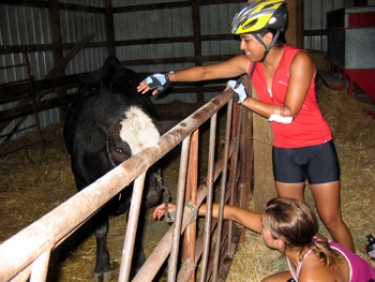 We had a chance to pet a calf at our lunch stop. It also almost peed on Nicole and Erin.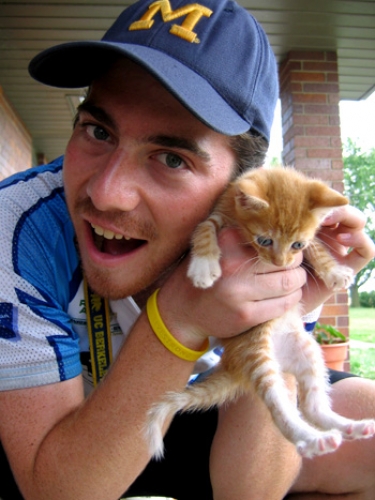 Kittens also guarded the door to the bathroom.
Ersin introducing himself to the members of the Fairbury Grace Lutheran Church.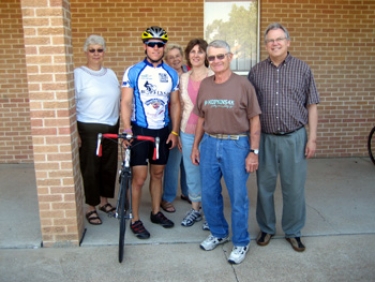 Dave with members of the Grace Lutheran Church before taking off for Red Cloud, NE.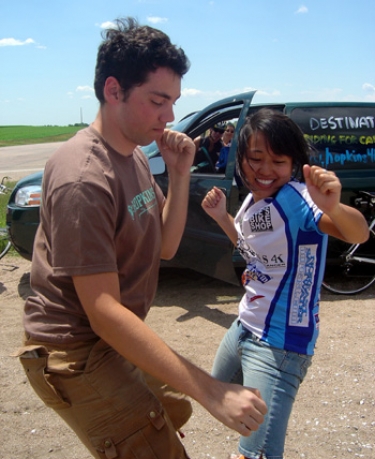 Non-stop partying at the water stop.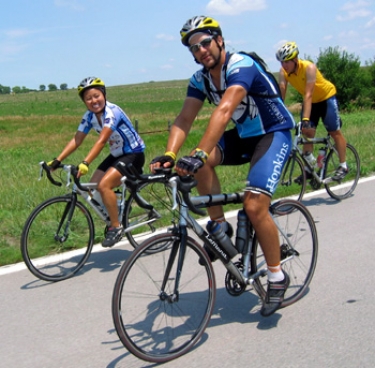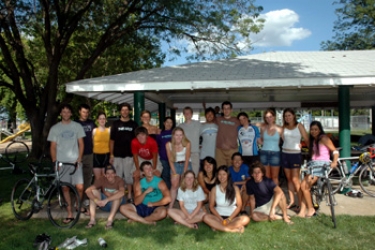 The group at the park we stayed at in Red Cloud, NE.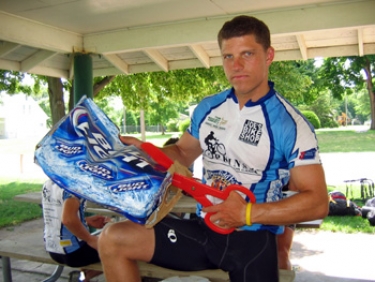 Even a moderate amount of alcohol may raise your cancer risk. So make sure to cut it out.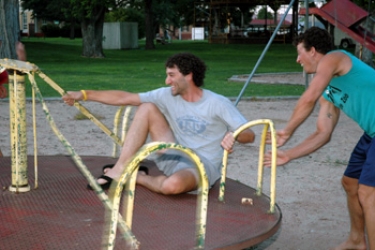 Playgrounds make us regress back into 12-year-olds.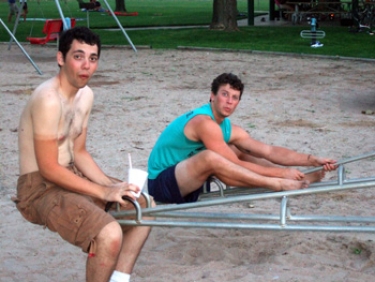 Ersin's farmer's tan makes him look like he's wearing a real shirt.
Red Cloud invited us to a morning reception before we left for Arapahoe, NE.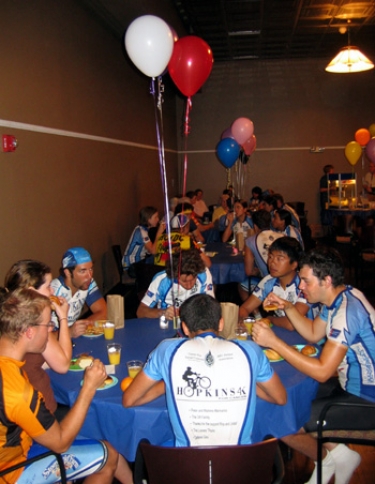 Truffles and orange juice for breakfast.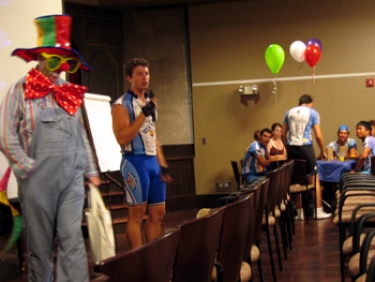 Garrett introducing us.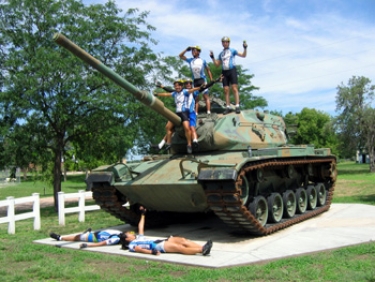 Make peace, not war!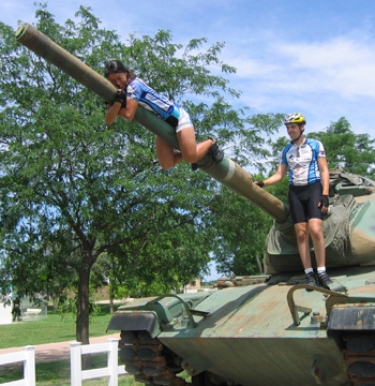 Oh, Lauren (Jia), you dumb cat.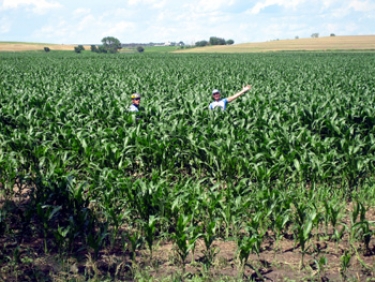 Let us husk corn.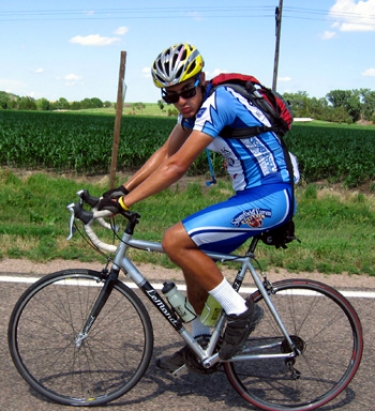 Don't worry, girls--he's single.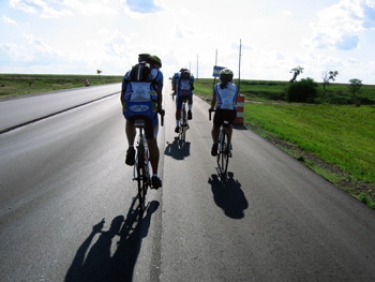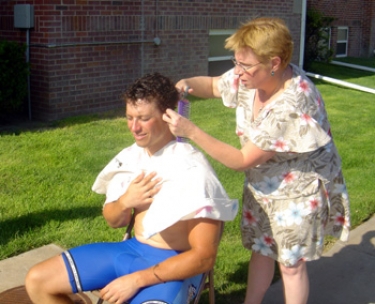 One of the members of the First United Methodist Church in Arapahoe, NE gave Garrett a well-needed haircut.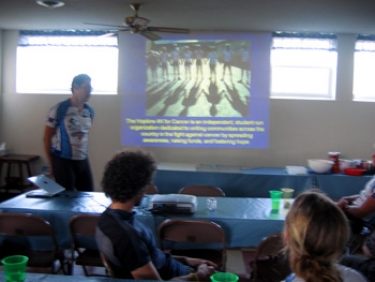 Ersin's turn to give the presentation.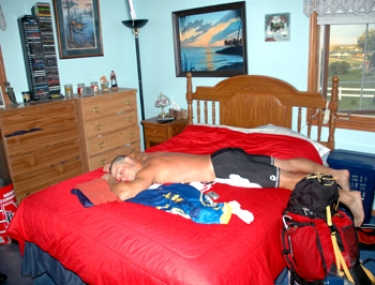 Beds are such a luxury on this trip.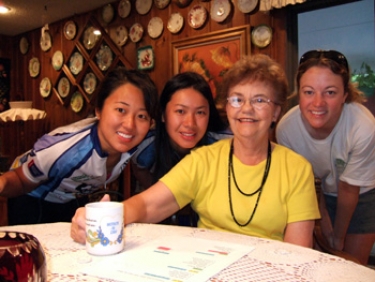 Fumi, Lauren Jia, and Lauren Spangler's host mom, who's a cancer survivor.
« Week 3 | Photos 2006 | Week 5 »